About Norwalk Florist
Awarded Best Florist in Norwalk, CT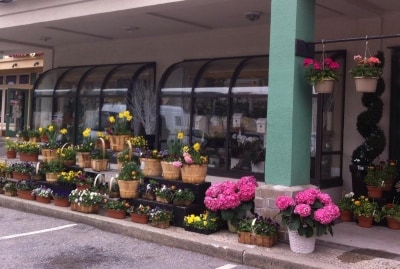 Welcome to Norwalk Florist, a testament to timeless artistry and family tradition that dates back to the year 1920. We are located at 454 Main Ave in the heart of Norwalk, CT. As a family-owned and operated business, we are steeped in history and are proud to represent multiple generations of expert florists.
We pride ourselves on offering only the finest floral arrangements and gifts, handcrafted with love and precision. Our commitment to quality is second to none, backed by our renowned 'Yes We Can' service. This ethos ensures we go the extra mile to fulfill our customers' needs, and we continually strive to exceed your expectations with each and every order.
Our store, like our flowers, is always welcoming. We're open from 9:00 a.m. to 5:00 p.m., Monday through Friday, and from 9:00 a.m. to 4:00 p.m. on Saturday. While we remain closed on Sundays, our online shop is always open for you to explore our exquisite selection of arrangements.
Whether it's a bouquet to celebrate a special occasion, a tasteful arrangement to honor a loved one, lucious plants, or gift baskets, or simply a vibrant piece to brighten your day, Norwalk Florist is here to deliver beauty and joy with every petal - the very same day you place your order - no matter if it's across town, or across the USA.
Come and experience our world of flowers by visiting our shop or placing an order at (203) 840-1888. We look forward to serving you and making your floral dreams come true. Welcome to our family, where blooms become masterpieces and customers become friends.